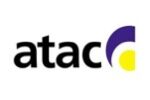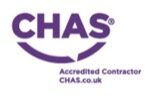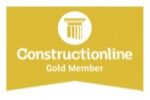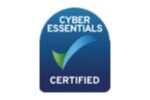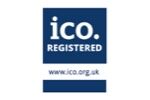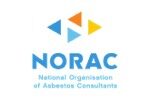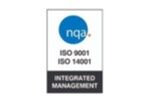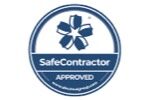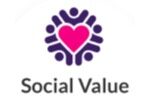 Expert Advice . Great Service . Asbestos Compliance
Covering
Hinckley / Nuneaton
& Surrounding Areas
Address:
North Street, Wigston, Leicestershire, LE18 1PS
Open:
Monday to Friday 8:00am to 5:00pm
Request a

quote
Asbestos Surveys & Testing In Hinckley & Nuneaton
Clearview Environmental provides fully accredited asbestos management services for a broad range of customers throughout Hinckley, Nuneaton and the surrounding areas.
With over 25 years of industry experience, our asbestos surveyors conduct professional inspections to identify any areas on a site that may have asbestos materials. Whether it is with the help of asbestos air tests or bulk sample analysis, we determine if a property contains this harmful element. We take samples from all materials we suspect to have the substance and examine them using a polarised light microscope.
Exposure to asbestos can be extremely dangerous to your health, which is why expert advice to and assistance is crucial to ensure a safe environment for you and the remaining occupants of your property.
The type of survey carried out is dependent on the customer's requirements, which are often established during the planning phase of the survey. Our thorough inspections and surveys have allowed us to become the go-to company in Hinckley and Nuneaton for asbestos-related services.
Asbestos Management Services
Asbestos only needs to be removed if the material is damaged which causes it to release toxic fibres into the air. If it is found to be in good condition it can be left in place, monitored and managed.
Clearview Environmental not only surveys your property to determine whether or not asbestos is present in your building but also helps you monitor and manage the asbestos to prevent exposure to building occupants.
Our management team offers services for a wide variety of sectors and industries. We are a UKAS (6536) Inspection Body and are accredited by CHAS in the United Kingdom.
Auditing & Compliance In Hinckley/ Nuneaton
Clearview Environmental Ltd is NQA ISO 14001 and ISO 9001 registered, so you can rest assured that our team will work to the highest standards. Furthermore, all of our staff members are fully trained to serve the needs of various environments.
Our compliance services ensure that our clients get accurate documentation, ascertaining whether or not they conform to current legislation. To help you comply with health and safety standards we conduct regular checks within the building and provide in-depth advice to prevent the risk of exposure.
We pride ourselves on having helped many domestic and commercial clients throughout Hinckley and Nuneaton to remain compliant with current legislation.
How We Can Help
If you are a property owner and you don't manage asbestos in your premises, you could be putting the occupiers' health at risk. Please feel free to get in touch to discuss your needs, you can give us a call on 0116 288 8256 and to book our professional services available through Hinckley and Nuneaton.
Request a

fully accredited

asbestos survey
Our Case Studies
Over 50 Buildings Surveyed At Oakham School
Over the course of six months, the team at Clearview Environmental surveyed over 50 of Oakham School's buildings, analysed multiple samples and produced comprehensive asbestos management reports. Read through Deputy Estates Manager, Richard Cork's, full testimonial to find out more about how the project went. Do you require Asbestos management services for your property? Here at Clearview Environmental, we have...
Continue Reading
"During the past six months, I have used Clearview to survey over fifty of our buildings including boarding houses, teaching blocks, plant rooms, sports facilities, staff accommodation and offices. All of this work was scheduled into half-term and the summer...