Asbestos is a dangerous mineral which is found in the structure of a lot of buildings built before mid-1985. Asbestos was used because it was a cheap option for soundproofing, heat insulation and fire resistance. However, by having asbestos built into a property, it can be detrimental to people's health causing various cancers along with many other problems. Asbestos surveys help people to identify whether this material is in their property and find out whether it needs to be removed. However, having asbestos built into a property can expose people to the toxic fibres that asbestos carries. The toxic fibres can cause various cancers and diseases, such as mesothelioma and asbestosis. Asbestos surveys help to identify whether the material is present in their property or building, and can help find out whether it needs to be removed.
Types of Survey?
To have a survey carried out on your property it is a good idea to be aware of what kind of survey you need, below are 6 types of surveys that are carried out on properties: 
Tailored Survey – This is an all in one solution, locating any suspected asbestos within a building and surveying the area before demolitions or refurbishments are carried out.
Management Survey – This is usually considered a standard survey, this will help to detect any asbestos which could be disturbed or damaged during day-to-day activities which would put people at risk.
Refurbishment Survey – This type of survey must happen before any refurbishments are carried out. This will help to identify risks in the area where refurbishments are taking place.
Demolition Survey – This is needed before any demolition work takes place and will identify any risks in that certain area.
Re-Inspection Survey – This is used to re-inspect properties that were previously surveyed and asbestos had been found. This survey will help understand what the next course of action should be.
Bulk Sampling – If you suspect that any materials contain asbestos then samples can be taken and analysed for asbestos.
What Happens in the Survey?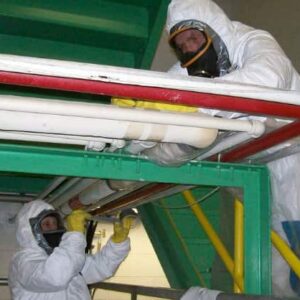 The survey will consist of a team coming to your property to take a look around and complete a risk assessment on the site, while this is happening, the property must be vacant unless extremely strict safety measures are put into place. During the survey, the team of specialists will work methodically through your property in order to safely detect asbestos. If they suspect asbestos may be present, then a sample will be taken back to the lab for testing.
Air tests can also be completed to see if asbestos is present within the air particles which can be extremely dangerous. If this is suspected a sample can be taken back to the lab and examines by microscopy.
After the Survey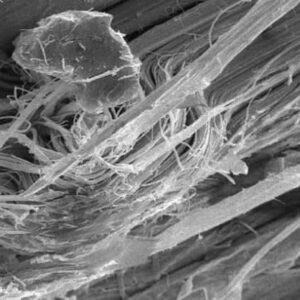 After the survey has been completed you will receive a report on what was found along with any photographs and advice on the next steps you should take to manage the asbestos safely.
At Clearview Environmental, we have over 25 years of experience providing asbestos surveys throughout Leicester and the surrounding areas. If you are concerned about your property possible containing asbestos, then fill out our contact form, or give our team a call on 0116 288 0000, as they are professionals in carrying out asbestos surveys in a responsible and safe manner.
---
Posted in Latest News, Asbestos Survey